How to fax your ballot online to the U.S. using an online faxing service
Are you looking to fax your ballot for the current U.S. election? There's no need to hunt down a physical fax machine – this can all be done through our easy-to-use online fax service.
We provide a secure, reliable way to fax your election materials and ballots to the required county fax number anywhere across the United States.
What you'll need to get setup?
Create a GoFax account and add send credits.
At step 1 you will need to enter your details and create a new account.
At step 2, select a send package – starting from $5 for 20 credits. Please note, send credits do not expire so you can use your account and credits for future use.
At step 3, select "skip receive service" unless you're wanting to setup a fax receive number.
Login to the GoFax App
Go to app.gofax.com.au and login using your GoFax credentials. This service can be accessed from mobile, tablet or desktop devices.
Setup your fax send
Once you have logged in, it's time to setup your fax send. To do this, you'll need to access the 'Send Fax' module. Here you'll enter the destination fax number (Select USA), upload your election documentation and ballot, once you've completed your upload, hit send and we'll handle the rest.
You can find a full list of local election offices for state and county here.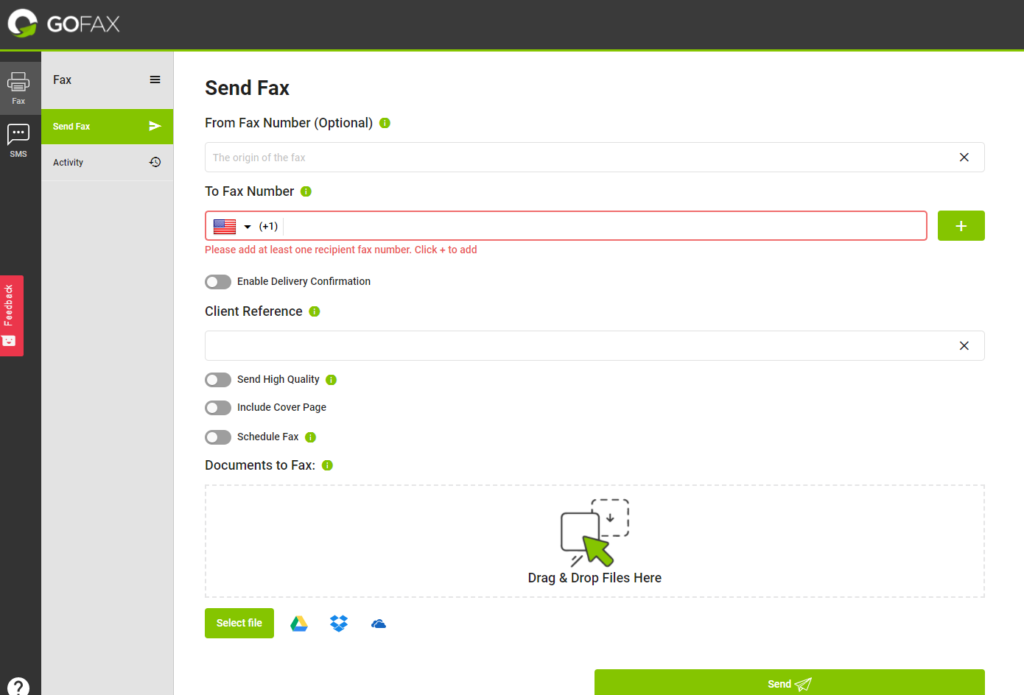 Confirmation of delivery
You can track the fax delivery status and confirmation via email . By enabling "Delivery Confirmation" a fax confirmation email will be sent so you can track the delivery of your fax.
Customer review
"I was able to successfully send through two faxes to the United States from Australia to get my USA election ballot counted on time for both myself and my husband.
I am so thankful to you and your service that the faxes went through without issue, and I have now confirmed with the election officials that they received the faxes safely. I am very thankful to your service and I will be telling my vote from abroad services here in Australia how wonderful your platform is."
– Melanie